Wondering how to get more fruit in your diet?
Thankfully, it's not as difficult as you may think. Once you get used to incorporating different fruits into your meals, you might be surprised just how much fruit you've been missing out on.
My favourite ways to make sure I'm eating a wide variety of fruits each day include:
Making smoothies
Adding fruit to salads
Snacking on fruit throughout the day
Eating fruit for dessert
Keep scrolling for more details and specific tips to help you eat more fruit!
How to Get More Fruit in Your Diet, 4 Easy Ways
1.Make Smoothies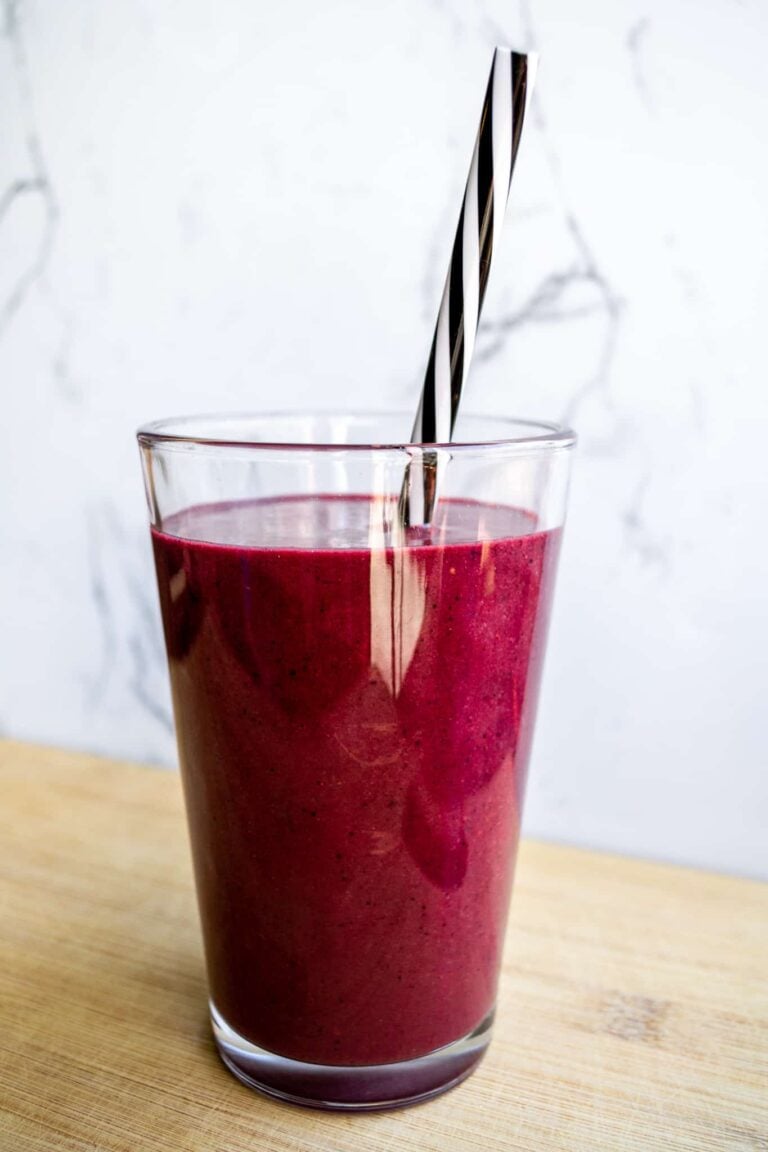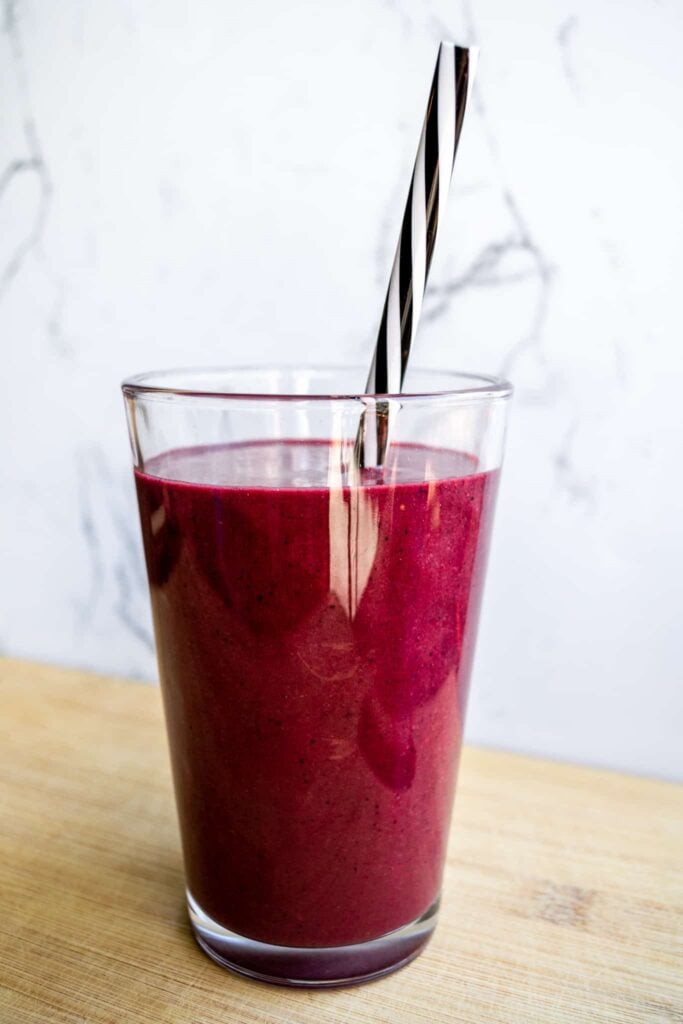 Making smoothies may be THE easiest way to pack a fruit-filled punch. Always keeping a few frozen bananas and a pack of frozen berries in the freezer is a wonderful way of ensuring you can eat some fruit, even when grocery shopping/ cooking feels like a chore. We love adding frozen mangos and bananas to smoothies for a thick, creamy texture. Frozen berries are also perfect for adding to smoothies and much cheaper than fresh ones.
If you're trying to figure out how to add more fruit to your diet, the possibilities are endless when it comes to smoothies. Mixing multiple fruits into one meal/ snack couldn't be easier, and you can come up with some really amazing combinations. A few of the best fruity smoothie combos are:
Stawberry, banana, orange
Raspberry, blueberry, cherry
Watermelon and rockmelon
Mango and pineapple
To round out your smoothies, we recommend adding some kind of fat to keep you full. This could be some kind of nut butter, coconut oil or even avocado (hint: you can't taste it when it's blended with banana). we also like to add some chia or hemp seeds for extra nutrition. Liquid-wise, we think almond milk is the perfect smoothie base. Coconut water is also nice, for a tropical flavor.
2. Add Fruit to Salads
Don't get us wrong, the sweet/ salty vibe isn't always up
One exception, though, is putting (specific) fruits in salads. This isn't to say I'd chop up any old fruit and throw it on a bed of lettuce. I can't even express how much I dislike soggy mandarins mixed through a salad. Yuck!
Rather, I usually choose sour or bitter fruits to add some dimension. My favourites to sprinkle atop a bed of greens are fruits like dried cranberries, pomegranate, and squeezes of lemon/ lime. I guess tomatoes and avocados are technically fruits too, so 100% toss 'em in!
3. Snack on Fruit Throughout the Day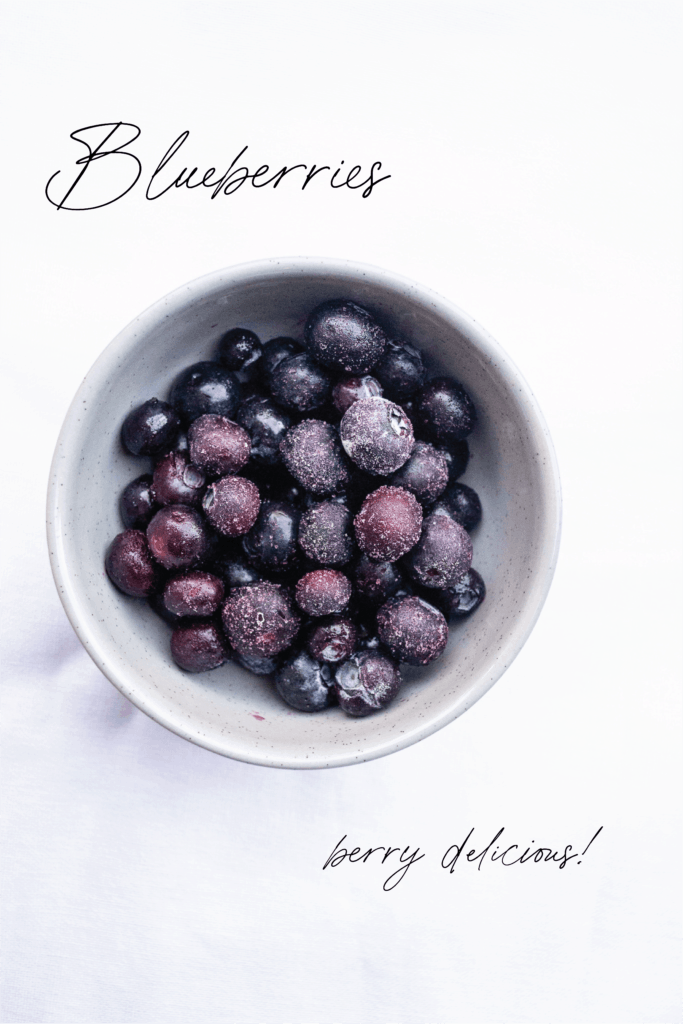 If you're not eating a banana as a pre-gym snack… then what even are you eating? I know not everyone can eat before working out — and a lot of people don't like fruit, but in my opinion the humble banana is the ideal snacking food.
If you're not into bananas, try and get in the habit of keeping fruits you do like around the house/ in your bag at work/ packed for lunch. Mandarins, apples, and berries are also great to pack in your bag and nibble on throughout the day.
Pro tip: If you haven't tried frozen grapes yet, this could be a game-changer. Keep a bag in the freezer to snack on when it's sunny. They taste like sorbet and are perfectly refreshing. If you can find "cotton candy grapes" for this, even better.
It's also worth noting that dried fruit is still fruit, if bringing fresh fruit around with you during the day is inconvenient, dried fruits often take up less space and still have the same nutritional benefits. Just make sure they don't contain added sugars, and keep in mind that the serving size is usually smaller than you might expect. Fruits shrink when they dry, so the quantities look a bit different.
4. Get More Fruit In Your Diet With Dessert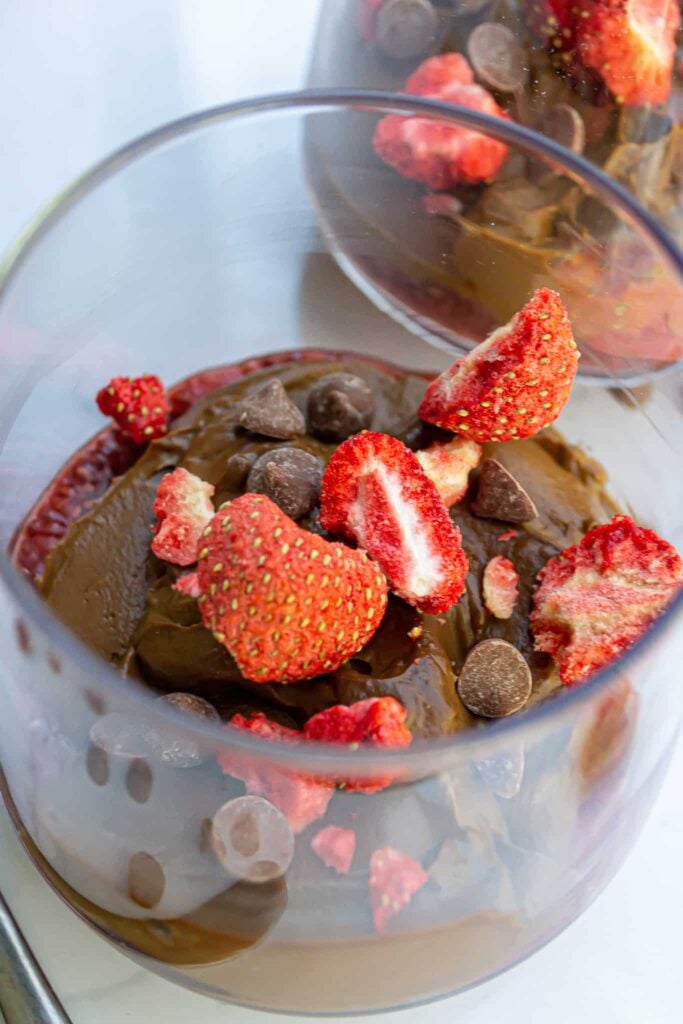 If you have a sweet tooth, having a piece of fruit after dinner can make for a perfectly satisfying and healthy dessert. Of course, there will be times when you want chocolate or ice cream. But why not have some strawberries with that chocolate, or topping your ice cream with a few banana slices? Maybe a healthy apple turnover instead of a piece of cake? Fruit is basically nature's candy, so it makes perfect sense to snack on fruits for a post-meal treat.