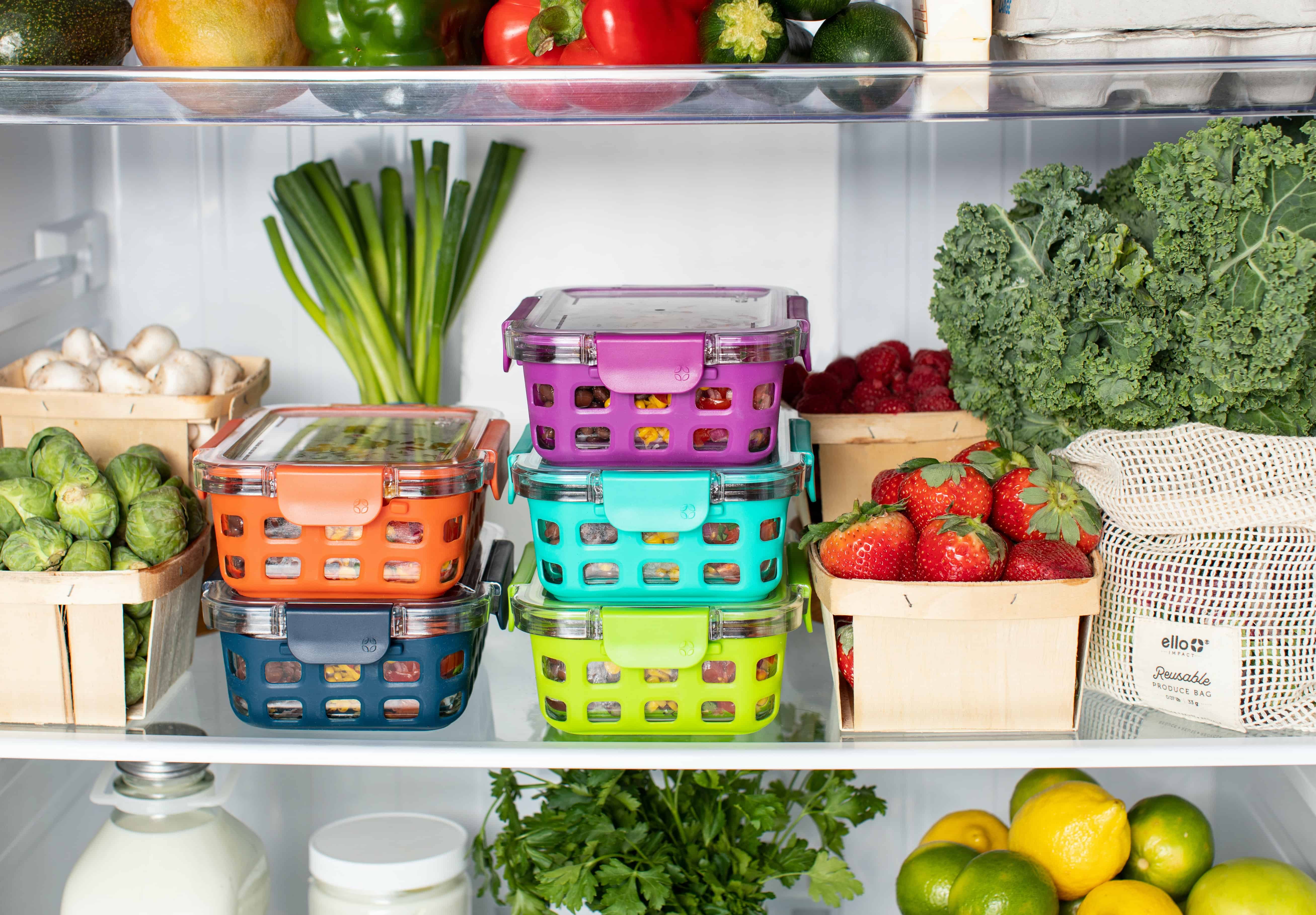 Don't know what vegan fridge staples to stock up on? No worries.
Last week, I posted a list of vegan pantry staples that I like to keep on hand to make healthy eating and cooking easier. But as I was writing that list, I realised that a lot of the foods I rely on the most actually aren't in the pantry. They're in my fridge.
Of course, I want to give you guys the best advice possible, so it seems only right that I also make a list of vegan fridge staples. These are the things I almost always buy at the grocery store and keep in my fridge to whip up quick and healthy meals. You don't need a huge fridge to keep these things handy. I live in a small apartment with a small fridge and can always fit these things in. Over the past few years, I've shared tiny fridges with roommates/ housemates and now my boyfriend so I understand the need to stick to the basics.
If you want to stock up on my must-haves, keep reading to learn more about my favourite vegan fridge staples.
7 Vegan Fridge Staples I Rely On
1. Non-Dairy Milk
I always, always, always have a few different cartons of non-dairy milk in my fridge. Typically, I like to stock up on soy (high in protein) and one other nut or oat milk. I usually try to find ones that don't have any excessive additives. I also look for options that are low in sugar, which can sneak its way into dairy-free milk more than you'd expect.
How I use it:
Cooking/ pouring over porridge
In overnight oats
With cereal or granola for quick and easy brekkie
In smoothies
For baking (baked oats especially 😄)
As an ingredient in creamy pasta sauces
2. Coconut Yogurt
Another staple I like to keep in the fridge is coconut yogurt. My favourite type is Co Yo's natural flavour, as it's not too sweet. This makes it perfect for both sweet and savoury meals. Coconut yogurt is great on its own, but more often than not I find myself using this as a condiment for other recipes.
How I use it:
As a substitute for sour cream on burritos/ chilli etc
As a greek yogurt substitute for making savoury sauces like tzatziki
In smoothies
As a topping for fruit salad
3. Hummus
A higher-protein fridge staple that I absolutely love is hummus! It's the perfect thing to keep on hand so that you always have some to eat with veggies or top off a meal. Sometimes I make my own hummus, but I'm not opposed to buying it at the store when I don't have time.
In my opinion, you can never have too much hummus!
How I use it:
For dipping veggies
Spreading on toast/ wraps/ sandwiches
On a rice cake or rice crackers for a quick snack
As a dressing substitute on salad
Served on the side of my main meal as an extra condiment
4. Leafy Greens
I love having leafy greens in the fridge because it makes it so easy to get some extra veggies in. I like to stock up on kale, rocket, and spinach, and add them to meals or serve as side salads. You can add some greens to anything, so the trick to eating more of them is to just keep them on hand and make sure you use them!
How I use leafy greens:
As a quick side salad with olive oil and lemon juice
Mixed into pasta, soups and stews
As a base for a bigger/ main dish salad or nourish bowl
Thrown into smoothies
On sandwiches/ wraps/ avocado toast
5. Celery
Celery is a perfect veggie to always have in the fridge. It lasts so long if you wrap the tops in foil, and is perfect as a snack or for adding to meals. I always buy a full bunch because it's cheaper and uses no packaging, whereas the pre-cut ones come wrapped in plastic.
How I use celery:
Dipped in hummus or peanut butter for a snack
Chopped up and thrown into a soup
Chopped and used as a topping on avocado toast
Mixed through salads
In a green juice or smoothie
6. Carrots
Like celery, carrots are a great veggie to keep in the fridge because they last forever. I love raw carrots on their own but also love the way they taste roasted. You can add them to your food in so many ways: Grated up, roasted, mixed in… I've even steamed and blended them into a hummus-style dip before.
How I use carrots:
Raw, as a snack
Dipped in hummus or tzatziki
Grated and added to sandwiches, wraps, salads, and pasta dishes
Oven-roasted
Diced and added to soups and stews
In stir fry and curry
Steamed and blended with beans, oil and spices to make a carrot hummus dip
7. Pickles
I love vinegary, salty pickles to add to my meals, plus they last forever and are also easy to make on your own. My favourite is a classic dill pickle or pickled onion, but you can also find/ make pickled carrots, pickled peppers, pickled cauliflower… the list goes on.
How I use pickles:
As a condiment on sandwiches
Topping off a salad
Pickled onions served alongside a complimentary dish (I love them with falafels)
8. Fresh Herbs
Keeping fresh herbs in the fridge is an easy way to make sure that all your cooking is delicious and flavourful. Honestly, sometimes the difference between a good meal and a great meal is just a sprinkle of herbs. Whenever you're at the shops, pick up your favourite and add it to your food as you like. To keep herbs fresh longer, keep them sitting in a jar of water, kind of like flowers in a vase.
How I use fresh herbs:
sprinkled on salads, pastas, stews (anything)
blended into sauces
added into food while it's cooking
mixed into drinks and smoothies (love a minty green smoothie!)
Did I leave out your most-essential fridge staple? Let me know what you rely on in the comments below.
If you found this post helpful, you might also like: